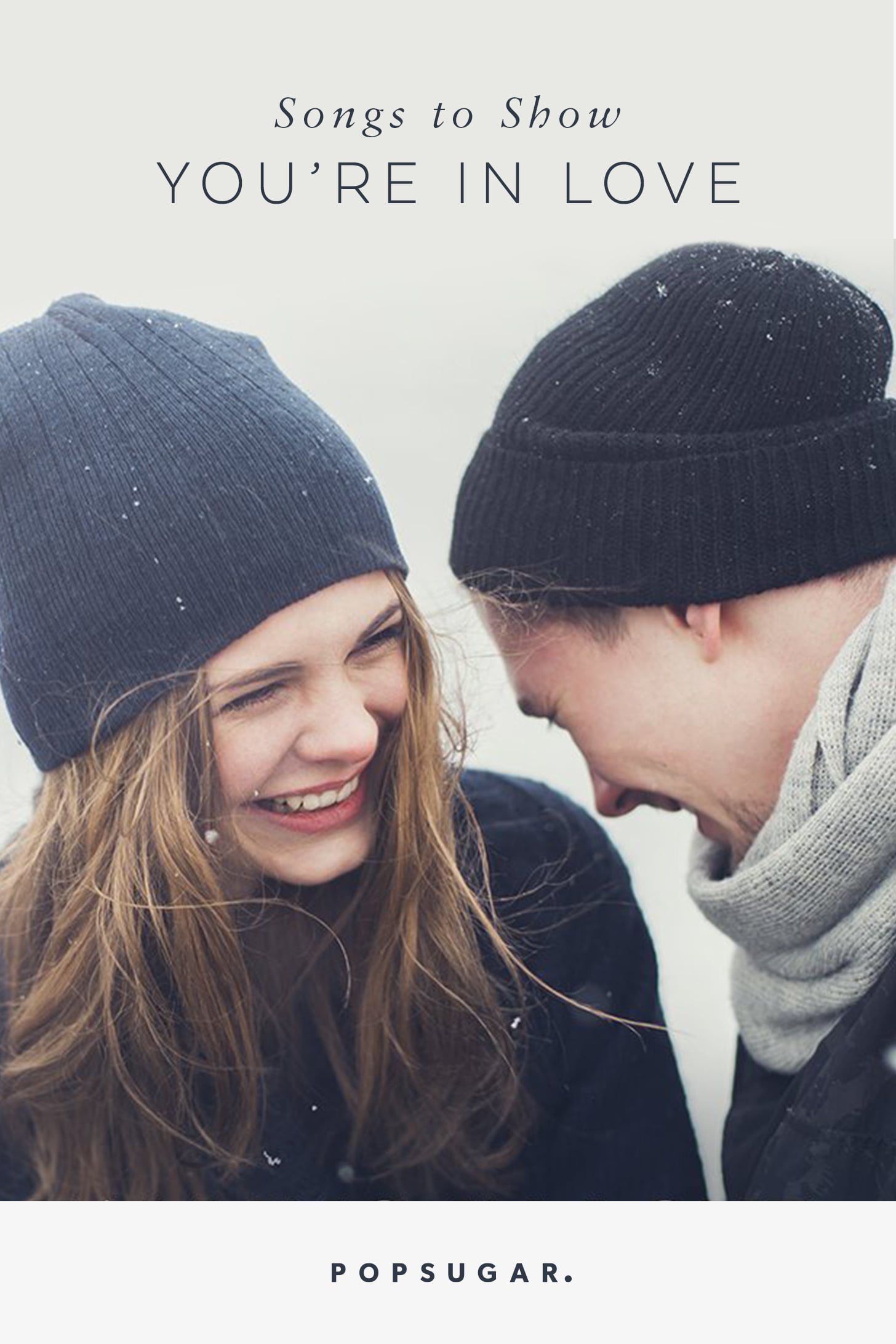 One of the most memorable ways to tell someone you're falling in love with them is through music. If you're not into writing your own tune, there's a wealth of love songs out there — of any genre — to show someone just how much you care for them. The best love song is the tune that resonates the most with you and your partner, so whether you prefer a romantic ballad, a beautiful collaboration, or a song that's more upbeat, your love interest is certain to be falling just as hard for you after giving it a listen.
These dreamy love songs, featuring both popular music and a couple '80s and '90s throwbacks, capture the essence of any stage of loving someone, from those first butterflies around a crush to the all-encompassing, gentle love that comes after years spent together. It's safe to say anyone would love to be the muse behind an affectionate love song, so give these a listen, and prepare to fall even harder.
"Not a Bad Thing," Justin Timberlake
"Just the Way You Are," Bruno Mars
"Little Things," One Direction
"Crazy in Love," Beyoncé feat. JAY-Z
"Adore You," Miley Cyrus
"We Found Love," Rihanna feat. Calvin Harris
"Still Into You," Paramore
"Young and Beautiful," Lana Del Rey
"Closer," Tegan and Sara
"Your Love Is My Drug," Kesha
"Love Somebody," Maroon 5
"Love Song," Sara Bareilles
"Love Story," Taylor Swift
"I Believe in a Thing Called Love," The Darkness
"You and Me," Lifehouse
"1, 2, 3, 4," Plain White T's
"About a Girl," The Academy Is…
"The Only Exception," Paramore
"Sarah Smiles," Panic! at the Disco
"Grand Theft Autumn / Where Is Your Boy," Fall Out Boy
"Wonderwall," Oasis
"Wouldn't It Be Nice," The Beach Boys
"I'm Yours," Jason Mraz
"Check Yes, Juliet," We the Kings
"Corona and Lime," Shwayze
"Ho Hey," The Lumineers
"Clarity," Zedd feat. Foxes
"Who You Love," John Mayer feat. Katy Perry
"I'll Be," Edwin McCain
"Fallin' For You," Colbie Caillat
"Truly Madly Deeply," Savage Garden
"Love You Like a Love Song," Selena Gomez and the Scene
"As Long as You Love Me," Justin Bieber feat. Big Sean
"All My Life," K-Ci & JoJo
"Fallin'," Alicia Keys
"First Day of My Life," Bright Eyes
"Love Song," The Cure
"Marry Me," Jason Derulo
"Marry You," Bruno Mars
"My Love," Justin Timberlake feat. T.I.
"(You Drive Me) Crazy," Britney Spears
"Unconditionally," Katy Perry
"Mirrors," Justin Timberlake
"I Would Do Anything For You," Foster the People
Just remember, you'll need to download the free Spotify software or app to listen to our playlists!
— Additional reporting by Theresa Massony