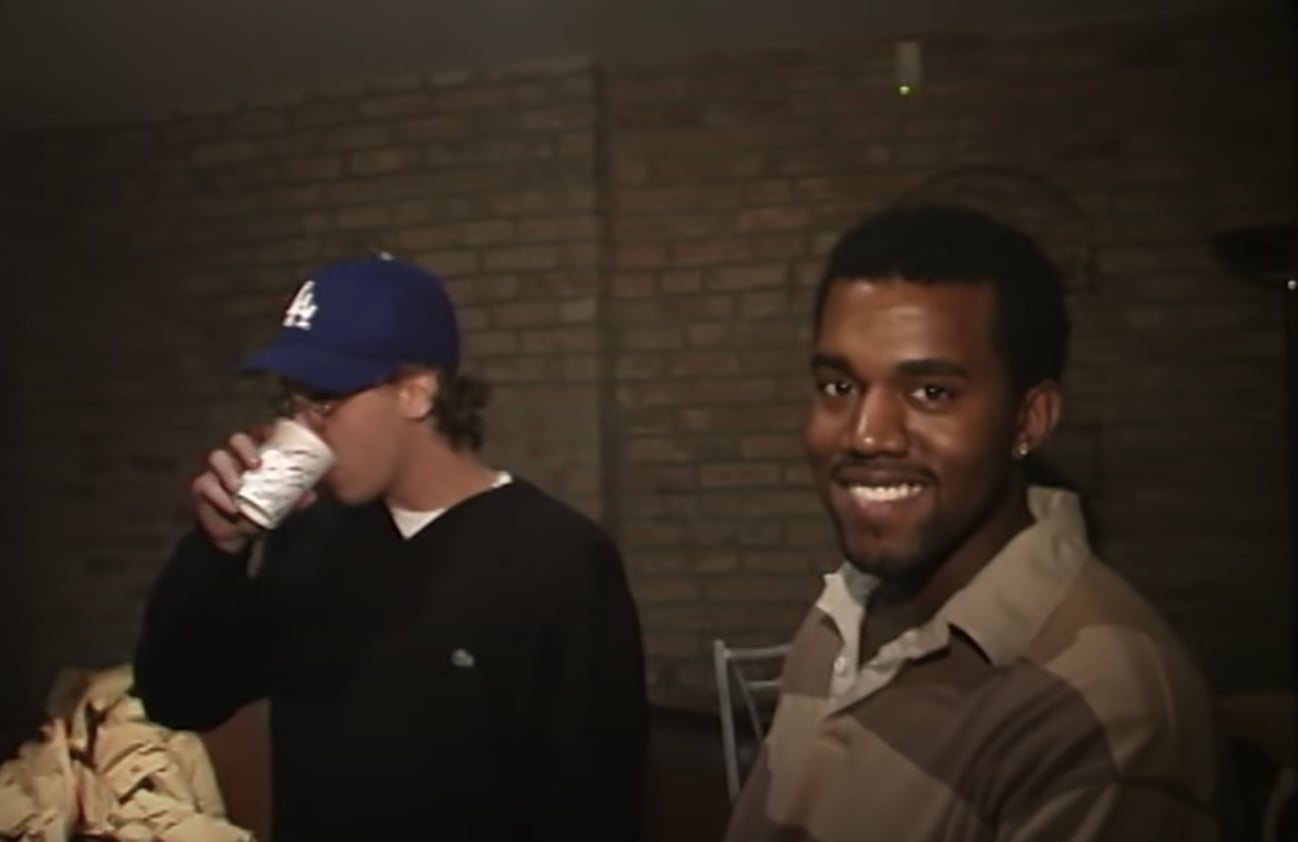 Source: YouTube user Netflix
Kanye West fans, gather around, because Netflix is releasing a documentary about the enigmatic rapper called Jeen-Yuhs: A Kanye Trilogy. The three-installment project — which has been over 20 years in the making — is "an intimate and revealing portrait of Kanye's experience," according to the streaming giant. The archival documentary will focus on West's life and career, from his early days trying to break into the music industry up until today, analyzing his reputation "as a global brand and artist." It will also follow West's journey from becoming a rap artist to a businessman, and will touch on his failed 2020 presidential bid, as well as the death of his mother, Donda West.
Netflix shared the first teaser of the documentary on Sept. 25, which shows behind-the-scenes footage of a young West with rapper Yasiin Bey (formerly known as Mos Def) as they rap lyrics from their early collaboration "Two Words" from West's debut album, The College Dropout. In the official trailer, which released on Jan. 10, we find the origin story behind how West began calling himself a "genius" in 2002. "Me and [Rhymefest] got into an argument in the car. Man, I feel like he disrespected me. Tried to say I wasn't a genius yet," West says in the trailer. To which Rhymefest responds, "Who are you to call yourself a genius?"
The documentary is codirected by Coodie Simmons and Chike Ozah, two of West's collaborators who worked on his "Jesus Walks" and "Through the Wire" music videos. In April, Billboard reported that Netflix bought the multipart docuseries for a whopping $30 million. Jeen-Yuhs: A Kanye Trilogy is set to premiere on Netflix on Feb. 16. Ahead, check out the documentary's teaser clip and trailer.
Jeen-Yuhs Teaser
Jeen-Yuhs Trailer